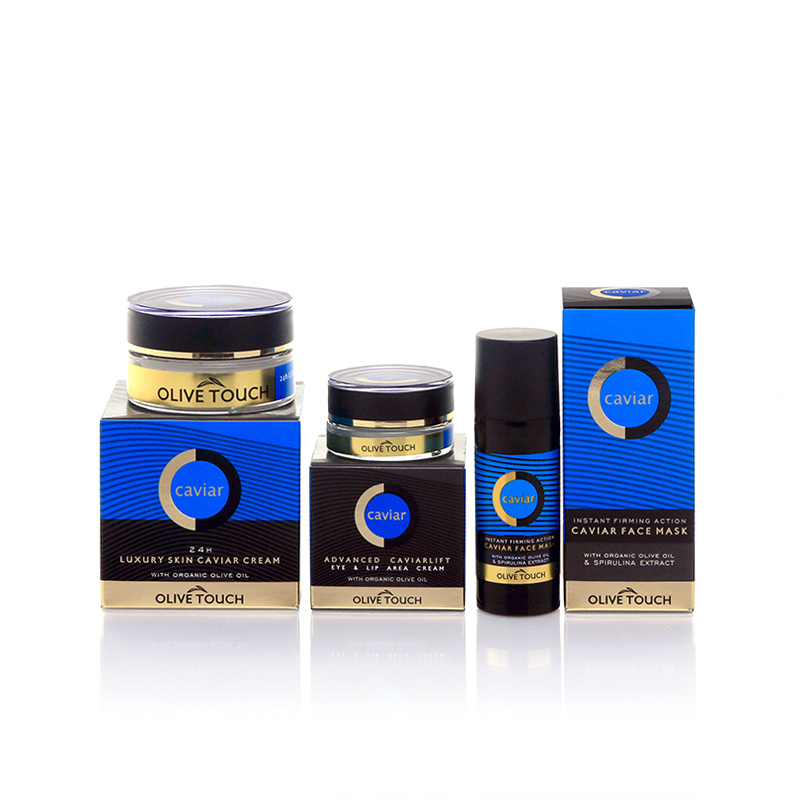 Luxury for your skin
Caviar is pure luxury for the skin, its unique components have many and lasting effects: It stimulates the production of collagen, the body's own protein that gives the skin resilience – provides the skin with moisture through omega-3 and omega-6 fatty acids – works Anti-inflammatory and therefore ideal for acne treatment – and: caviar is a powerful antioxidant that protects the skin from the dangerous UVA and UVB rays of the sun.
Vita Shop offers you all the benefits of this natural skin elixir in concentrated form with the facial care products Caviar Collection with caviar extract. Whether as a face cream, serum or mask – thanks to their unique composition, all Caviar  face care products with caviar have a velvety texture that allows them to penetrate quickly and deeply into the skin.
In the formulation of  Caviar face care products, sturgeon caviar extract forms the base which is combined with other natural substances that provide moisture and elasticity, e.g. Algae extracts, olive oil, hyaluronic acid or grapeseed oil.
Treat yourself to luxury – the face care products Caviar Collection with caviar extract boost the natural regeneration, moisture and elasticity of your skin in a unique way. The result: Fine wrinkles around the eyes and mouth disappear after a few applications, your facial skin is refreshed from the ground up and tender.
CHECK OUT OUR OTHER CATEGORIES