Flad Heat Baby Pillow – Plagiocephaly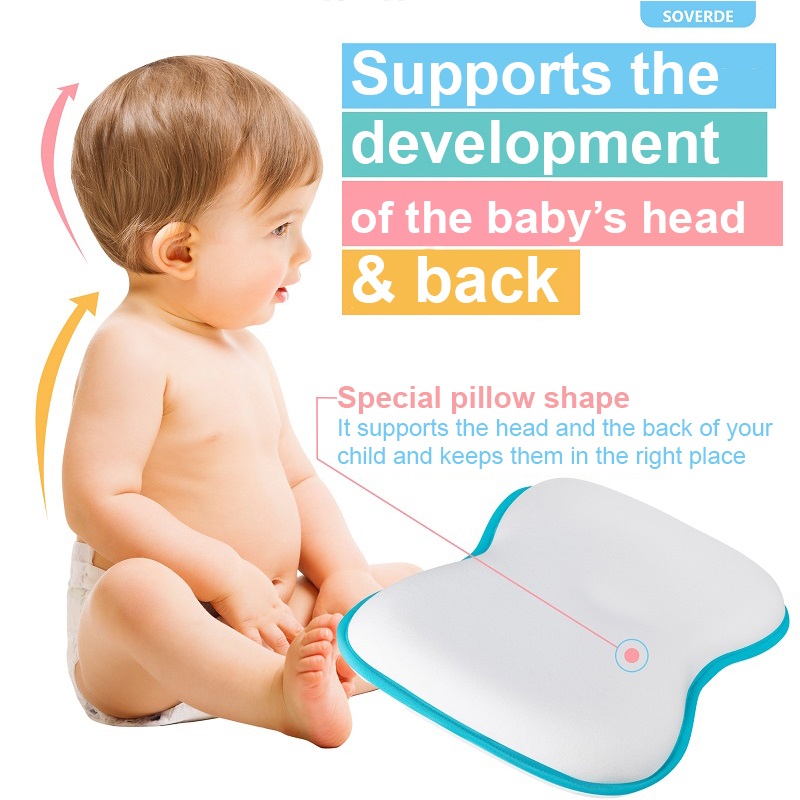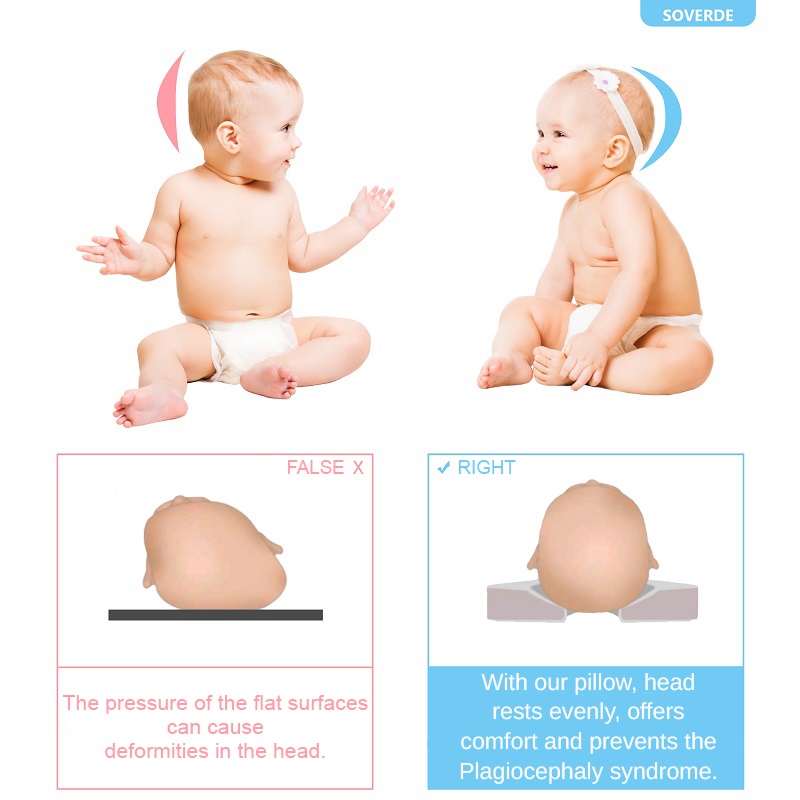 Our flad head baby pillow is one of the best selling and most popular baby cushions.
And that has it's reason
The pillow has the highest quality and impresses with its price / performance ratio.
Comfortable and gentle for your baby!
The surface material of the baby pillow is made of very soft cotton, so that your baby can sleep on it gently.
It offers a lot of comfort and at the same time the necessary support to keep your child's head in the correct storage position.
With this baby pillow is guaranteed for a revitalizing and safe sleep!
Can help prevent the flat head syndrome!
Considering the recommendation and advice of your pediatrician, using the SOVERDE baby pillow can help your baby's head grow naturally and help prevent a flat head.
Made with high quality materials!
The baby pillow is made of high quality memory foam that is bacteria resistant and hypoallergenic.
It is also covered with 100% breathable cotton material that is soft and gentle on sensitive baby skin.
Due to the smooth surface, the baby skin remains free from imprints!
Easy cleaning!
The baby pillow can be cleaned with ease. The 2 FREE covers can be washed in the washing machine at 30 degrees. The pad itself can be carefully cleaned with a damp cloth and then dried in air.
Practical and handy – best suited for on the way!
Due to the flat and lightweight shape of the baby pillow is ideal for traveling. The use in the stroller, the cradle, the baby car seat and much more. nothing stands in the way now and your baby is safely stored on the way.
My baby always turns his head to the right side. Can this be prevented with the pillow?
Giorgos Dimitriadis
2019-09-17T09:34:26+03:00
The cushion basically ensures that the head rests softly, is relieved at the same time and thus prevents head deformations.
The way  the baby head is on the pillow, natural freedom of movement is still given.
We recommend that you position your baby against his favorite side, that he will look over to you with noises and movements and thus learn to turn his head in both directions.
CHECK OUT OUR OTHER CATEGORIES