Organic Apple Juice with Aloe – 200ml
2,80€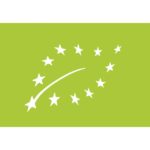 Organic Apple Juice with Aloe
Bottle of 200ml
Description
All of our juices are organic, sugar free and preservative free. The only ingredient is the fruit!
Recomment
Aloe juice is ideal for detox because it contains vitamins and minerals.
It contains large amounts of antioxidants, fighting free radicals and boosting the action of the immune system.
It has beneficial effects on digestive disorders such as heartburn, ulcers and irritable bowel syndrome, helping to improve bowel function and mobility.
It significantly improves gum health and oral hygiene in general.
It reduces blood sugar levels.
It fights against obesity and helps maintain a healthy weight.
Ingredients
80% Organic Apple Juice
20% Organic Aloe Juice
Nutrition Facts
| | 100g |
| --- | --- |
| Energy | 59kcal |
| Natrium | 21ml |
| Carbohydrates | 11g |
| Dietary Fiber | 0,1g |
| Protein | 0,1g |