Organic Apple Juice with Hippophae (Seaberry) – 200ml
2,80€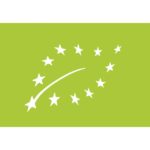 Organic Apple Juice with Hippophae
Bottle of 200ml
Description
All of our juices are organic, sugar free and preservative free. The only ingredient is the fruit!
Recomment
It is rich in polyunsaturated fatty acids, omega-3, omega-6, omega-7 and omega-9 fats, as well as beta-carotene, a precursor of vitamin A.
It contains a plethora of minerals that are essential for mental and physical health.
Helps to absorb iron ratio of high content of vitamin C.
It contributes to the formation of collagen.
Maintains eye and skin health.
It helps to oxygenate the tissues and strengthens the genital system.
It accelerates wound healing and slows cell aging.
Ingredients
80% Organic Apple Juice
20% Organic Hippophae Juice
Nutrition Facts
| | 100g |
| --- | --- |
| Energy | 59kcal |
| Natrium | 21ml |
| Carbohydrates | 11g |
| Dietary Fiber | 0,1g |
| Protein | 0,1g |