Organic Cider Vinegar with Ginger – 250ml
9,80€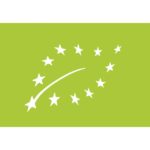 Organic Cider Vinegar with Ginger
Bottle of 250ml
Description
Olympus apple cider vinegar is produced by the process of natural fermentation from organic apples of selected varieties.
It is not pasteurized and is not filtered. The vinegar is purified by natural precipitation and no chemicals are used because sedimentation is natural while remaining in the bottle.
Recomment
– Eliminates bloating in the abdomen by helping the digestive tract, stimulating the muscles of the gastrointestinal system and triggering the breakdown of food.
-Helps to lose weight as it reduces the accumulation of fat in the body by breaking it down into energy
– It reduces blood sugar.
– It fights infections and bacteria especially those that cause gingivitis and periodontitis.
Ingredients
Organic Apple Cider Vinegar 98%
Organic Ginger 2%
Nutrition Facts
| | 100g |
| --- | --- |
| Energy | 8 kcal |
| Fat | <0,2g |
| Saturated Fat | <0,2g |
| Trans Fat | <0,2g |
| Sodium | 18,8mg |
| Carbohydrates | 2g |
| Dietary Fiber | <1,0g |
| Sugar | <1,0g |
| Protein | <0,5% |