Organic Cider Vinegar with Ginseng – 250ml
9,80€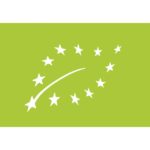 Organic Cider Vinegar with Ginseng
Bottle of 250ml
Description
Olympus apple cider vinegar is produced by the process of natural fermentation from organic apples of selected varieties.
It is not pasteurized and is not filtered. The vinegar is purified by natural precipitation and no chemicals are used because sedimentation is natural while remaining in the bottle.
Recomment
-Improves memory with better mental function and clarity.
-Reduces the negative effect of stress on the body by lowering cortisol levels.
-Increases physical endurance by addressing the symptoms of exhaustion.
-Increases the body's defense against infections.
Ingredients
Organic Apple Cider Vinegar 98%
Organic Gingseng 2%
Nutrition Facts
| | 100g |
| --- | --- |
| Energy | 8 kcal |
| Fat | <0,2g |
| Saturated Fat | <0,2g |
| Trans Fat | <0,2g |
| Sodium | 18,8mg |
| Carbohydrates | 2g |
| Dietary Fiber | <1,0g |
| Sugar | <1,0g |
| Protein | <0,5% |