Organic Cider Vinegar with Turmeric (Curcuma) – 250ml
9,80€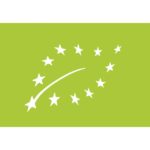 Organic Cider Vinegar with Turmeric (Curcuma)
Bottle of 250ml
Description
Olympus apple cider vinegar is produced by the process of natural fermentation from organic apples of selected varieties.
It is not pasteurized and is not filtered. The vinegar is purified by natural precipitation and no chemicals are used because sedimentation is natural while remaining in the bottle.
Recomment
-It has natural anti-inflammatory properties, it is natural cortisone without its side effects.
– Causes retreat symptoms of rheumatoid arthritis.
-Increases the antioxidant capacity of the body drastically.
-Protects the liver from toxins
-Can be used as an effective and safe adjunct to the treatment of patients with major depressive disorder
– Against anemia
Ingredients
Organic Apple Cider Vinegar 98%
Organic Turmeric 2%
Nutrition Facts
| | 100g |
| --- | --- |
| Energy | 8 kcal |
| Fat | <0,2g |
| Saturated Fat | <0,2g |
| Trans Fat | <0,2g |
| Sodium | 18,8mg |
| Carbohydrates | 2g |
| Dietary Fiber | <1,0g |
| Sugar | <1,0g |
| Protein | <0,5% |