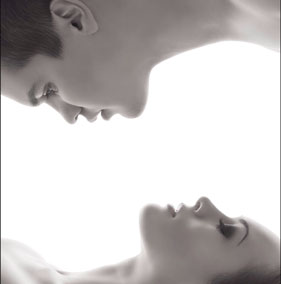 S
ex beyond reproductive; its also important in the relationship for many other reasons. It has to do with intimacy, pleasure and sexual expression. Physical contact has many positive spiritual, physical, emotional and social benefits. Understanding these benefits will also help to further link our relationships. We will get even more intimacy between us. Whether it's a long-term relationship is one that begins now.
Sex
is an important factor that we need to pay special attention to.
Sex is good for the emotional health of every person. Sexual satisfaction is closely linked to the quality of life. Increasing sex at the same time increases well-being and satisfaction for both partners.
When sex with our partner is good, our self-confidence grows in other parts of our lives.
But what if sex is not what we want it to be?
What we do when the pleasure no longer exists and sex is no longer a good movie scene. Sometimes the problem is an organic problem, such as premature ejaculation or erectile dysfunction.
Sure, our first thought is hypocrites. A false orgasm, however, inevitably leads to a break in the relationship.
Before you think about ending the relationship, you have to act!
Nature has taken care of everything. The turn of plants into plant products clearly shows the important role they can play in our lives and why not in the sexual life of a couple.
One herb that many people do not know about is the Yin-Yang herb, the leaves of which are used in medicine. Ying-Yang herb is also present in Chinese medicine. Although initially thought to be suitable for joint pain, a watched shepherd soon noticed that his goats were sexually active as they wiped the plant's leaves. Therefore it's called also Horny Goat Weed.
So before you decide that everyone else who does not have sex knows the aphrodisiac of nature, the Yin-Yang herb. The icariin, the active ingredient of Ying-Yang Natural Herbal Mix Paste, works like blue pills without unwanted side effects (hot flashes, headaches, etc.). Icarin relaxes the smooth muscles of the body and thus improves the blood flow to the reproductive organs and in particular to the penis. In traditional Chinese medicine, the herb is given to both sexes. In men, it is used in addition to erectile dysfunction for sperm reproduction and greater erotic satisfaction, while women usually suffer from fatigue, but also after menopause hypertension.
Myth becomes reality and sex becomes a pleasure again with our dally … Yin-Yang Aphrodisiac Herbal Mix Paste.